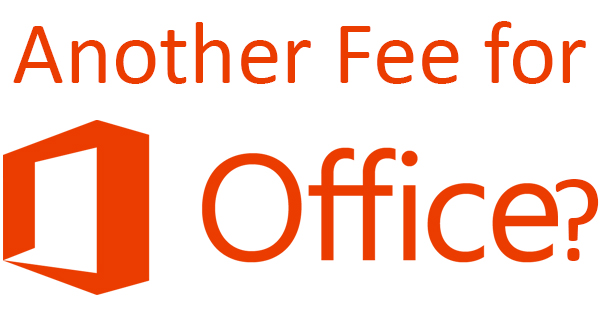 It used to be so simple. Most Windows computer users would choose to purchase Microsoft Office. It was reported that as of July 2012, more than one billion people use Office. Heck, back in the old days, Office used to come pre-installed on new computers! It hasn't been so simple in recent years. As new programs were developed, Microsoft felt the need to offer these programs in different packages. Microsoft Office is now comprised of, in no particular order: Word, Excel, PowerPoint, Access, OneNote, Publisher, Skype for Business, Project, and Visio. To Microsoft's credit, they recognized that not all users have a need for every program that is offered. With that realization, however, became an abundance of packages that the consumer could choose from. The latest version, Office 2016, comes in these flavors: Home & Student, Home & Business, Standard, Professional, and Professional Plus. Further adding to the confusion is Office 365. Is your head spinning yet? We'll break it down for you.
Traditionally, Microsoft Office was a one-time purchase. You would buy the software and the appropriate number of licenses for your particular situation. Still today, a license can only be used once, so if you'd like to install Office on your desktop as well as your laptop, you'll need two licenses in order to do so. The buying game has changed, however, as Microsoft has moved to a subscription based service. Want Microsoft Office in your home? Office 365 Home will give you access to Word, Excel, PowerPoint, OneNote, Outlook, Publisher, and Access. The difference is, you'll have to pay $99 per year or $9.99 per month to get it. Another difference is five licenses are included in that subscription. If you only need one license, Office 365 Personal will do the trick. That cost is $69 per year or $6.99 per month. If you only need Word, Excel, PowerPoint, and OneNote, you can get away with Office 365 Home & Student for a one-time fee of $144.99 (these prices are from Office's website: https://products.office.com/en-us/compare-all-microsoft-office-products-test?tab=1). If you're looking for business packages, simply click on the "For business" tab to the right of "For home" for information on Office 365 Business, Office 365 Business Premium, and Office 365 Business Essentials. The lure of Office 365 is that with a subscription, the subscriber will always receive the latest version of each program, have access to free and unlimited technical support, and one terrabyte (TB) of personal Cloud storage. Not enough in my opinion.
If you'd rather pay once and install only the version you've purchased on your computer, Microsoft does still offer this option. Choose from Office Home & Student 2016 with Word, Excel, PowerPoint, and OneNote for $149.99, Office Home & Business 2016 with Outlook, Word, Excel, PowerPoint and OneNote for $229.99, or Office Professional 2016 with Outlook, Publisher, Access, Word, Excel, PowerPoint, and OneNote for $399.99. All of these prices are direct from Microsoft (you can probably get them cheaper elsewhere), and come with a single license so the programs can only be installed on a single computer.
If you've shopped for Microsoft Office lately, you're familiar with Office 365 as Microsoft is definitely pushing their subscription service. It's important to know, however, that Office can still be had for a one-time fee, despite Microsoft's best efforts to hide this option from the consumer. I'm a capitalist and don't begrudge businesses for making money, but these subscriptions plans are serious overkill and a fleecing of many who don't know there's an alternative out there and don't particularly need access to all of these programs. Of course, the final decision is up to you, but I'd definitely break out my calculator before signing up for Office 365.